Giancarlo De Carlo and the Industrial Design
Keywords:
Industrial design, Interior, Domestic, Modern, Custom
Abstract
Giancarlo De Carlo is best known for his attention towards themes such as participatory design, the concept of project as a series of attempts, the questioning of the modern tradition in the wake of the last CIAM and of the experience gained with Team Ten, his uncertain and painful anarchic stance, the study of ancient architecture and his sensitivity towards regional and spontaneous modes of construction.
It's important therefore to go beyond a simple understanding of the foundation of his professional experience as an architect, to also grasp the rationale behind the formal outcomes of his work, with their technological and material implications, and behind a workflow that was not only supported by logical thinking.
Still a hundred years since his birth, GDC's professional experience highlights a very modern approach that requires new investigations to be completely understood, as his work spanned from projects for whole urban environments, to the curation of small constructive details for spaces or objects.
The centenary of GDC's birth is also an opportunity to investigate sections of his complex experience as a designer of places, cities, buildings and furniture, that have not been entirely explored yet. 
The aim of the paper is to investigate the role of GDC as a designer of objects and forniture, the relation with the production and the industry, the accuracy in detailing and solving contruction problem related to industrial design products. The text explores three main episodes of the career of GDC as designer: the debate on modern living with his proposals for the Triennale di Milano, the original design carried out for Arflex and the specificity and universality of the urban lamp for Urbino, Colletta and Mazzorbo.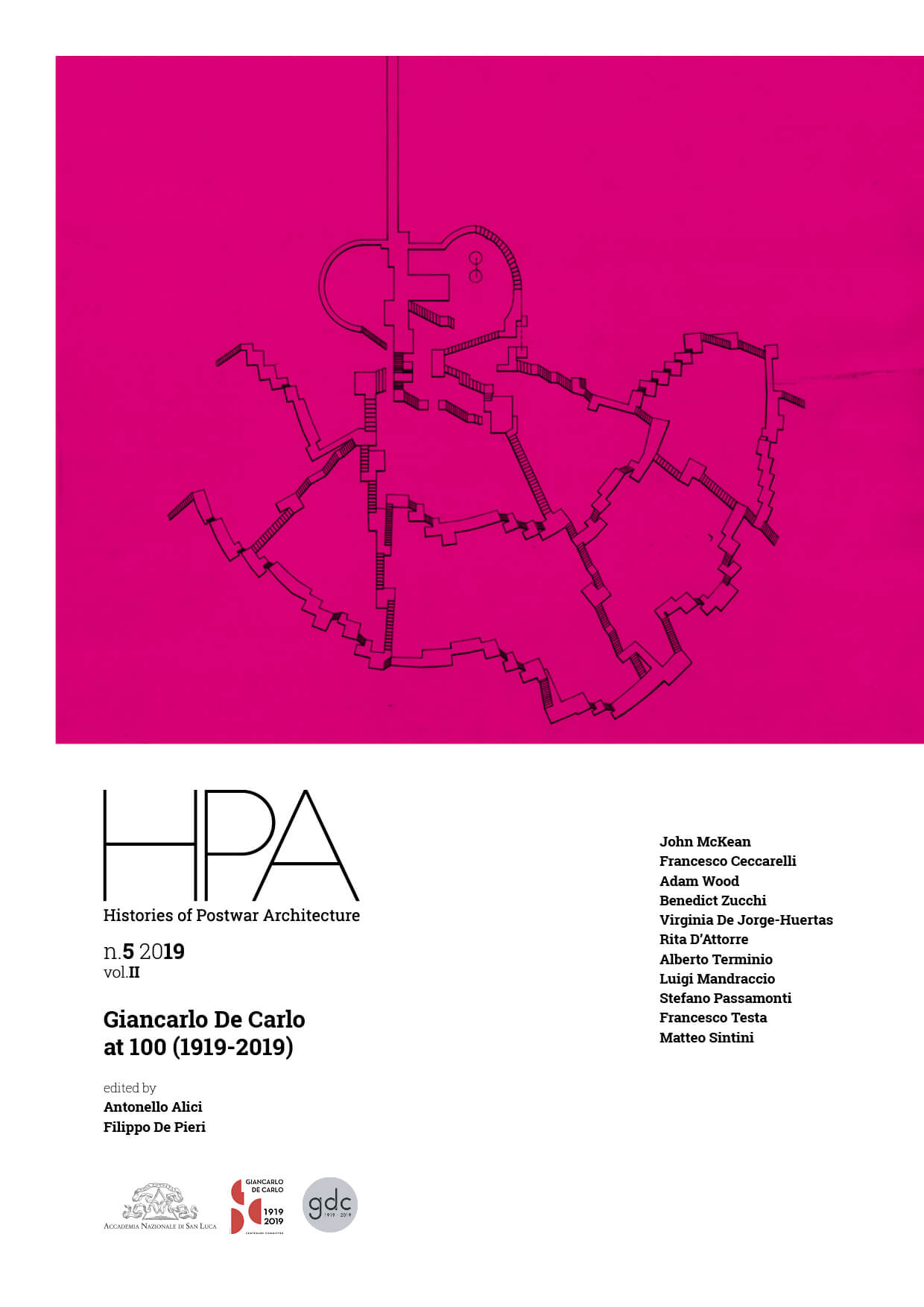 Downloads
How to Cite
Mandraccio, L., Passamonti, S., & Testa, F. (2019). Giancarlo De Carlo and the Industrial Design. Histories of Postwar Architecture, 2(5), 139–160. https://doi.org/10.6092/issn.2611-0075/9851
License
Copyright (c) 2020 Stefano Passamonti, Luigi Mandraccio, Francesco Testa
The copyrights of all the texts on this journal belong to the respective authors without restrictions. Authors grant to the journal a non-exclusive right to publish their work.
This journal is licensed under a Creative Commons Attribution 4.0 International License (full legal code).
See also our Open Access Policy.