"DEAR ALISON" The Diffusion of J.A. Coderch's Work through his Participation in Team Ten
Keywords:
Coderch, Team Ten, Las Cocheras
Abstract
In March 1967, the Spanish architect J.A. Coderch (1913-1984) responded to a questionnaire he had received from Team Ten in a letter to the English architect Alison Smithson. It is a short text in which Coderch regrets having little to say about his work in response to the questionnaire, despite having practiced for nearly 30 years, while recognizing having been unable to collaborate with Team Ten as much as he would have liked. Attempting to respond to Smithson, whom he addresses as "My dear editress" in the letter's greeting, Coderch makes a list of the professional questions of most concern to him at the time: the wide variety of commission types and the resulting inconsistency of one's built work; teaching in architecture and what stance to take when dealing with young architects; the always problematic relationship between architects, developers and construction companies; and the difficulties of group work, an aspect Coderch found tiresome. And also, especially, "the necessity that we have to proyect great blocks of dwellings", recognizing that George Candilis "was right when he answered me in Royamont that we had to face the problem and answer yes leaving aside romantic positions that cannot compete with the modern systems of construction".
In the late 1960s, when he wrote the letter to Alison Smithson, he had received the commission for a housing complex in Barcelona: the project known as "Las Cocheras", which he eventually presented at the 1971 meeting in Toulouse-Le Mirail. The project, around 500 apartments, became the largest residential complex of Coderch's career, the great big yes to addressing the problem of housing, which his friends from Team 10 had encouraged him to pursue, in a relationship that is no doubt fundamental to understanding the project. "Las Cocheras" inevitably represents the built project with the closest ties to the fundamental questions addressed by the group: humanizing the city, rediscovering the street as public space, the need for collective housing, preserving identity amid the masses, the hierarchy of groupings, etc.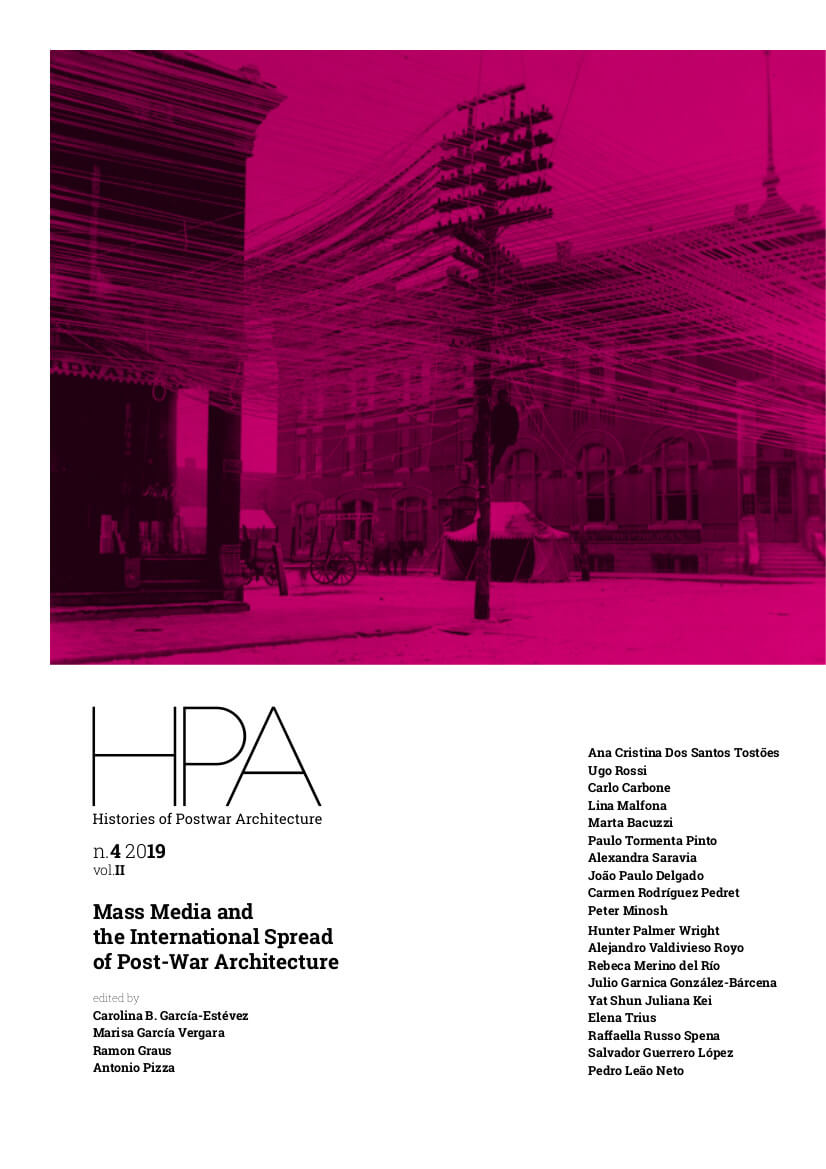 Downloads
How to Cite
González-Bárcena, J. G. (2019). "DEAR ALISON" The Diffusion of J.A. Coderch's Work through his Participation in Team Ten. Histories of Postwar Architecture, 2(4), 230–241. https://doi.org/10.6092/issn.2611-0075/9815
License
Copyright (c) 2019 Julio Garnica
The copyrights of all the texts on this journal belong to the respective authors without restrictions. Authors grant to the journal a non-exclusive right to publish their work.
This journal is licensed under a Creative Commons Attribution 4.0 International License (full legal code).
See also our Open Access Policy.