1968: It's Just a Beginning
Keywords:
1968, Revolution, Arte povera, Conceptual, Minimal, Land art, Futurism
Abstract
1968 marks the beginning of a social, political and cultural revolution, with all of its internal contradictions. It engulfs the artistic world on both sides of the Atlantic in a veritable transformation, a cathartic rebirth crystalized through the reconfiguration of traditional canons. This creative impulse refuses any artifice, assimilates contradictions, incorporates experience and imaginary worlds, restructures ideas about space and time, definitely severing the boundary between object and concept, short circuiting reality and the imaginary. Inspired by codes of common origins, minimalism, conceptual art, arte povera and land art nonetheless carry diversity in their approaches and methods; yet they coexist and coalesce, in an intricate weave of exchange and rhythmic syncronicity.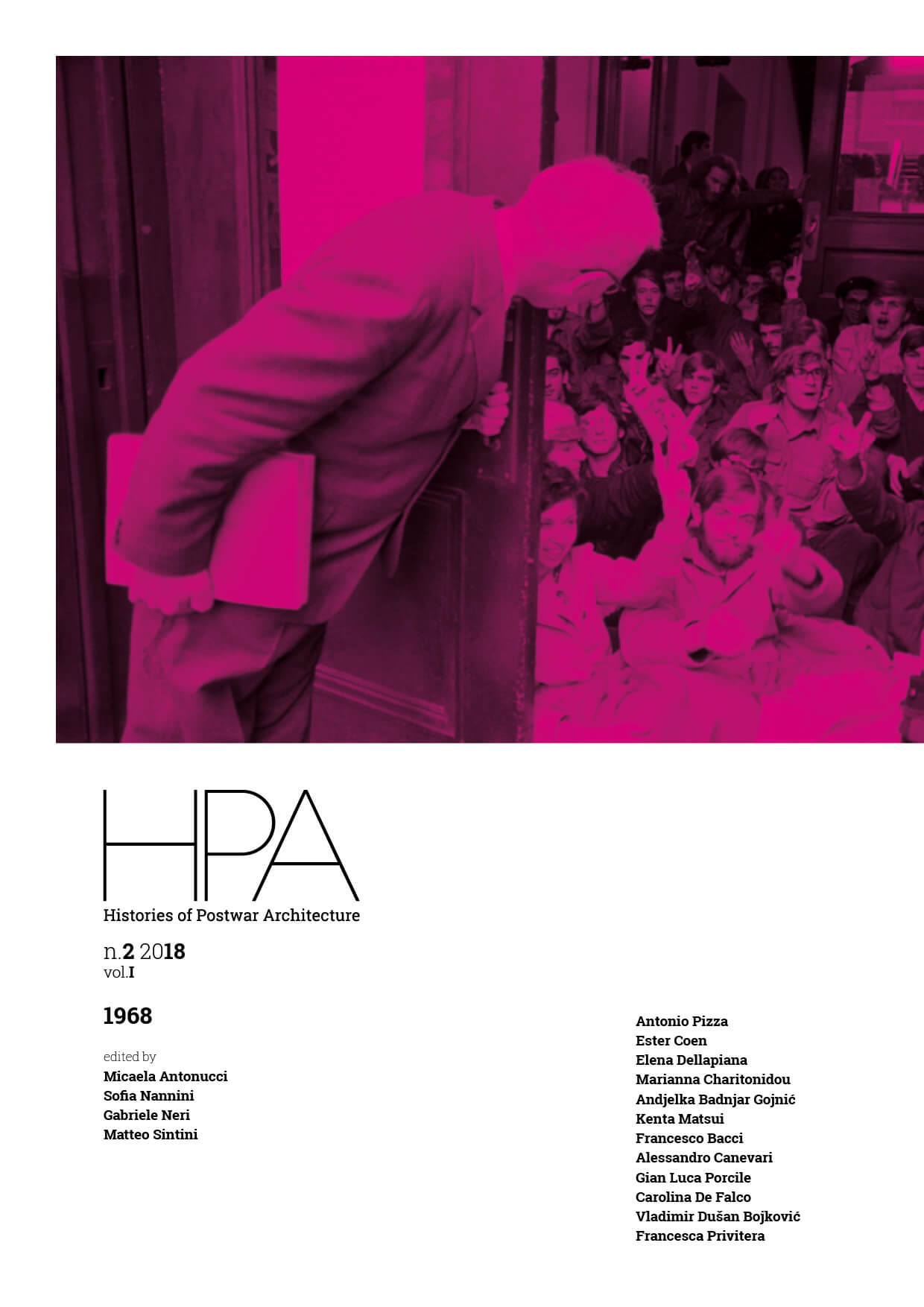 Downloads
How to Cite
Coen, E. (2018). 1968: It's Just a Beginning. Histories of Postwar Architecture, 1(2). https://doi.org/10.6092/issn.2611-0075/8372
License
Copyright (c) 2018 Ester Coen
The copyrights of all the texts on this journal belong to the respective authors without restrictions. Authors grant to the journal a non-exclusive right to publish their work.
This journal is licensed under a Creative Commons Attribution 4.0 International License (full legal code).
See also our Open Access Policy.