Reflection Itinerary: Counter-cultural Polemics and Processes of Normalization
Keywords:
Avant-garde, total art, Experimentalism, Anti-Francoism
Abstract
Throughout the nineteen-sixties, on the front line of the European architectural avant-gardes an accumulation of experiences that sought to leap the rigid barriers of disciplinary legitimacy seemed to attain its greatest volatility, forcing to the limits dimensional scales, tectonic conventions, traditional structural systems and stereotyped languages. 
In fact, this ramified attitude of protest implicit in many contemporary initiatives in Europe and the rest of the world only tangentially affected the profession in Spain (and still less in Catalonia), where this absence is one of the distinctive features of the architectural reflection that took place in this country in those years.
In the local context, it is symptomatic that in the same period in which the emergence of 'A possible "Barcelona School"' was being mooted, R. Bofill and his office presented their ideal blueprint for The City in Space (1968).
Contemporary experiences were thus intended as superior models of prefiguration a new life in a new architecture.
These were moments of a great and problematic opening up: the prospect of an essential change in the whole spectrum of ways of living imposed a redefinition of design objectives, and a productive 'fusion of the arts' seemed to point unequivocally to new roads forward.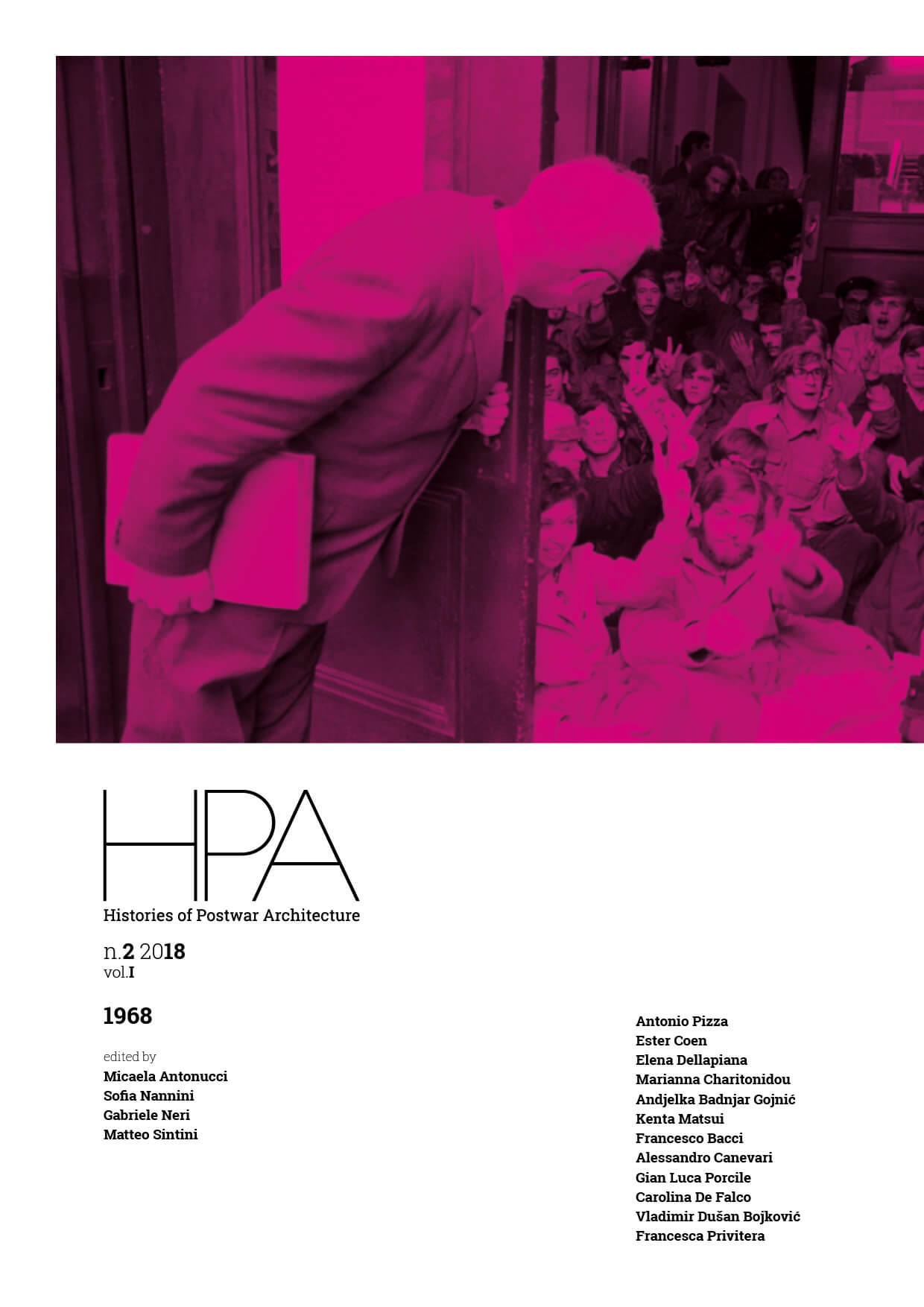 Downloads
How to Cite
Pizza, A. (2018). Reflection Itinerary: Counter-cultural Polemics and Processes of Normalization. Histories of Postwar Architecture, 1(2). https://doi.org/10.6092/issn.2611-0075/8307
License
Copyright (c) 2018 Antonio Pizza
The copyrights of all the texts on this journal belong to the respective authors without restrictions. Authors grant to the journal a non-exclusive right to publish their work.
This journal is licensed under a Creative Commons Attribution 4.0 International License (full legal code).
See also our Open Access Policy.