Italy, 1980s: Touring Club Italiano's Guides and the Non-monumental Heritage
Keywords:
Non-monumental heritage, cultural disseminatio, Touring Club Italiano, 1980s, tourist guide
Abstract
Between 1983 and 1985, the T.C.I. (Touring Club Italiano) published the three hardcover, large size volumes of the collection Città da scoprire. Guida ai centri minori, literally Cities to be discovered. A guide to Italy's secondary towns, directed by historian and geographer Lucio Gambi.
The guide label is misleading for such an ambitious editorial project. A notable series of long form essays by prominent scholars reconstruct the architectural and urban development of each of the more than 200 selected Italian towns. All texts are accompanied by a rich iconography, also featuring specifically commissioned aerial views, and cartography, including diagrams detailing the main phases and events of the agglomeration's growth.
The Guida ai centri minori seamlessly fitted into the T.C.I.'s cultural agenda of the time, aimed at rerouting mass tourism away from its traditional destinations. As a matter of fact, the three books reached a wide, lay public, as they were delivered as Christmas gifts to hundreds of thousands of the association's members.
They were more than a practical tool for tourists, though. The focus on the centri minori was the occasion to shape an innovative, comprehensive representation of a non-monumental Italy, one which could replace the outdated stereotypes of the Bel Paese. Moreover, thanks to its one-of-a-kind positioning between scholarly research and dissemination, the Guida ai centri minori acted as a powerful tool to mainstreaming this up-to-date representation.
Starting from this case study, this paper aims at outlining the 1980s T.C.I.'s cultural project for the dissemination to a larger audience of the latest advancements of the high-culture debate on Italy's non-monumental heritage.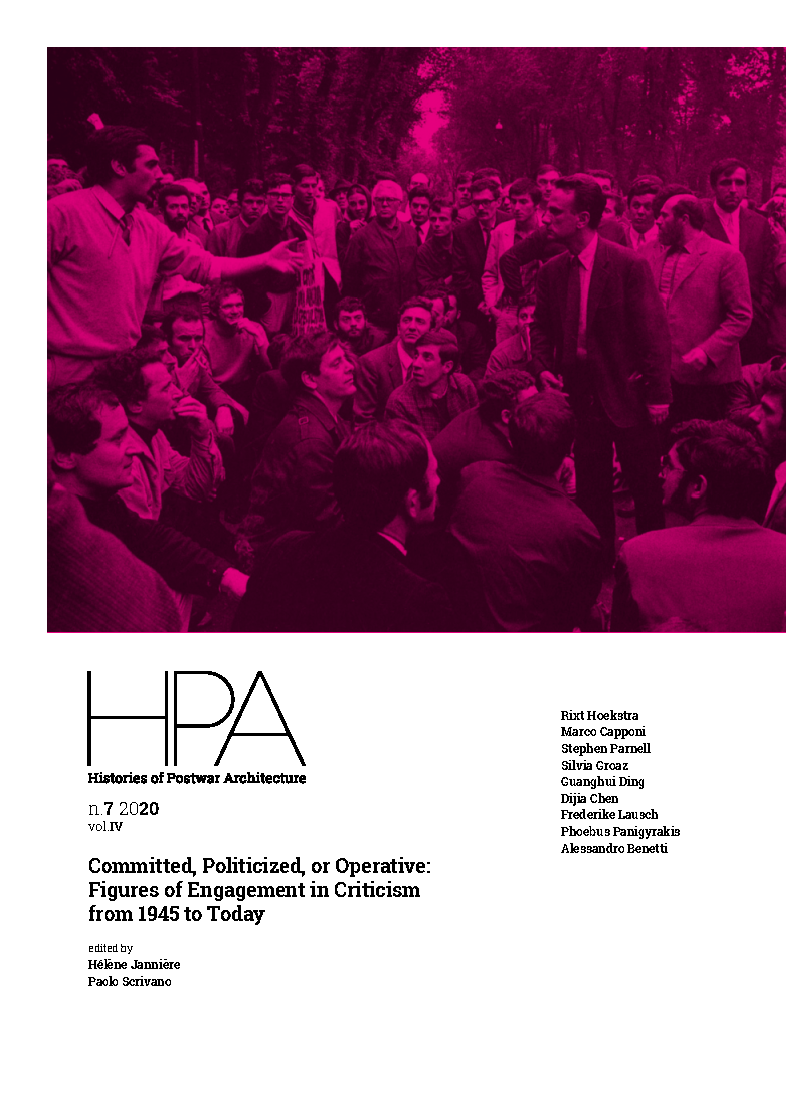 Downloads
How to Cite
Benetti, A. (2020). Italy, 1980s: Touring Club Italiano's Guides and the Non-monumental Heritage. Histories of Postwar Architecture, 4(7), 200–215. https://doi.org/10.6092/issn.2611-0075/11448
License
Copyright (c) 2021 Alessandro Benetti
This work is licensed under a Creative Commons Attribution 4.0 International License.