Criticism of the Architectural Culture since 1978 in "Spazio e Società" Magazine
Keywords:
Espaces et Societé, Postmodernism, Internationalism, Architecture and Power
Abstract
A partire dal 1975, la rivista francese «Espaces et Societé» diretta da Henri Lefebvre e Anatole Kopp dal 1970, trova diffusione in Italia tramite un'autonoma versione costituita in parte da traduzioni di articoli scelti tra quelli dell'edizione d'Oltralpe, in parte con contributi di autori italiani e non chiamati dalla redazione italiana. Dopo i primi due anni di transizione, dal 1978 la direzione di Giancarlo De Carlo indirizza la rivista verso modalità di dibattito e contenuti che il testo[1]intende indagare nei primi suoi cinque anni di pubblicazione, attraverso la presentazione di alcuni degli articoli più significativi. Si inquadrano in tal modo le posizioni critiche della rivista rispetto agli argomenti del momento evidenziandone anche l'originalità rispetto ad alcune linee dominanti, coincidente con il pensiero del suo direttore, la cui attività pubblicistica ed editoriale è quasi indistinguibile dall'attività progettuale architettonica e urbanistica. Tra questi: l'attenzione alle dinamiche di formazione dei processi anziché l'esito formale, la costruzione di uno spazio collettivo per la società in luogo dell'affermazione di un principio ideologico, l'internazionalismo cosmopolita opposto all'internazionalizzazione del linguaggio, modernista, prima, e postmodernista, poi. E, ancora, proprio da una revisione del Movimento Moderno in funzione di una critica al Post-Modernismo, derivano altre importanti considerazioni in merito a temi cruciali del passaggio tra gli anni Settanta e gli anni Ottanta come: il ruolo intellettuale dell'architetto e il suo rapporto con il potere nei confronti della società di massa.
[1] Il testo costituisce il contributo presentato dall'autore al convegno: Teory's History, 196X/199X. Challenges in the Historiography of Architectural Knowledge - Session: Thinking the Social. Bruxelles 8/10 February 2017.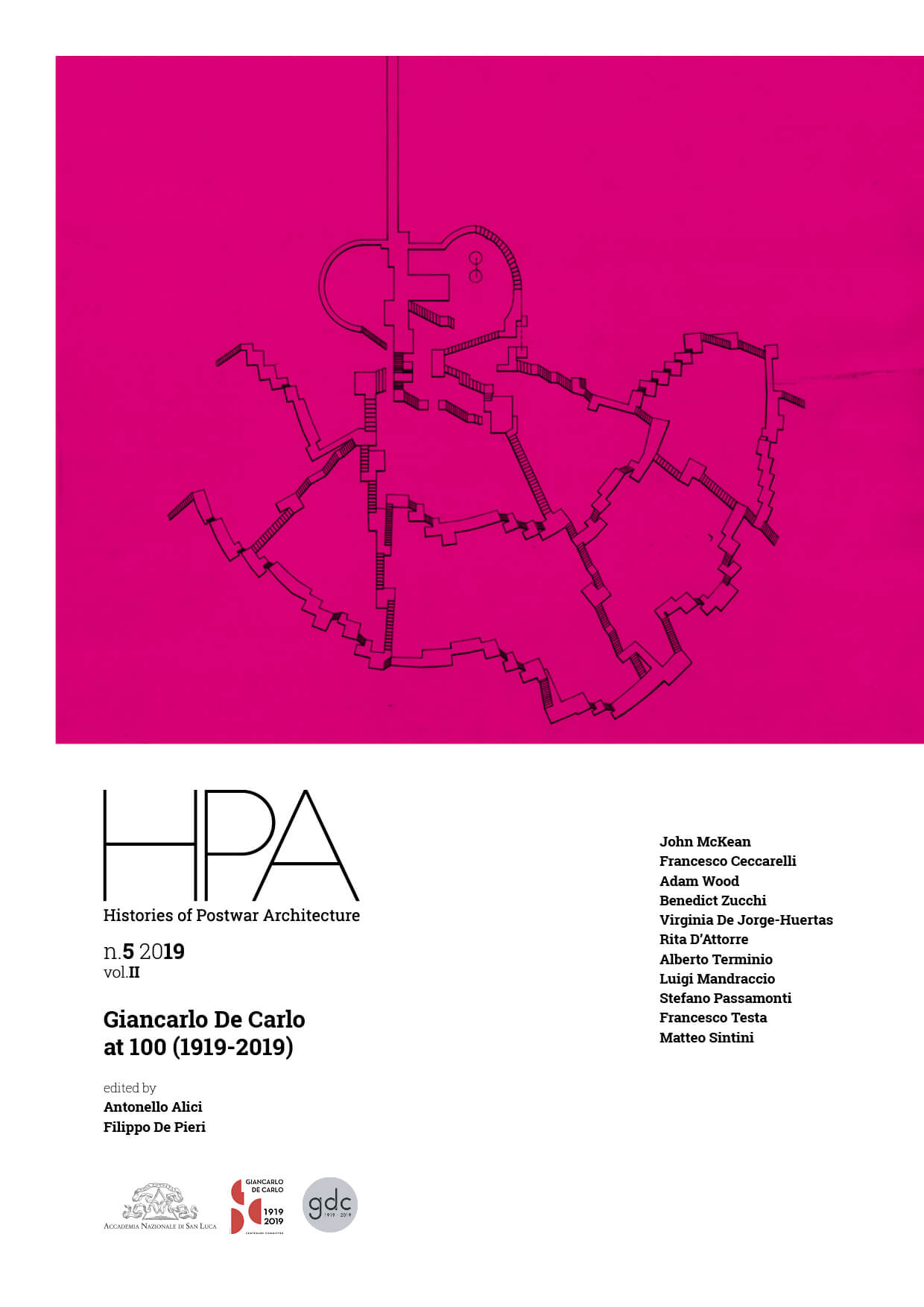 Downloads
How to Cite
Sintini, M. (2019). Criticism of the Architectural Culture since 1978 in "Spazio e Società" Magazine. Histories of Postwar Architecture, 2(5), 161–175. https://doi.org/10.6092/issn.2611-0075/11193
License
Copyright (c) 2020 Matteo Sintini
The copyrights of all the texts on this journal belong to the respective authors without restrictions. Authors grant to the journal a non-exclusive right to publish their work.
This journal is licensed under a Creative Commons Attribution 4.0 International License (full legal code).
See also our Open Access Policy.