A House in the Form of a City. Casa Ceccarelli in Bologna (1962-63)
Keywords:
Giancarlo De Carlo, Marcello Ceccarelli, Bologna, Urbino, Private Home
Abstract
The Casa Ceccarelli in Bologna was designed by Giancarlo De Carlo for the astrophysicist and educator Marcello Ceccarelli in 1961-62, a time when the architect was working on the university settlement Collegio del Colle in Urbino, while his patron was completing the Croce del Nord (Northern Cross) - the first Italian radio telescope - in the Po valley. Born as a sort of experiment between two like-minded and unusual intellectuals, this building was, in De Carlo's words, "a flagrant case of a project-process, or in other words, of architecture" but also a laboratory for studying and testing new spatial inventions in a playful way. The author of this essay has lived in the house since he was a boy, experiencing it as a miniature city surrounded by its countryside and populated by numerous friends who were always there.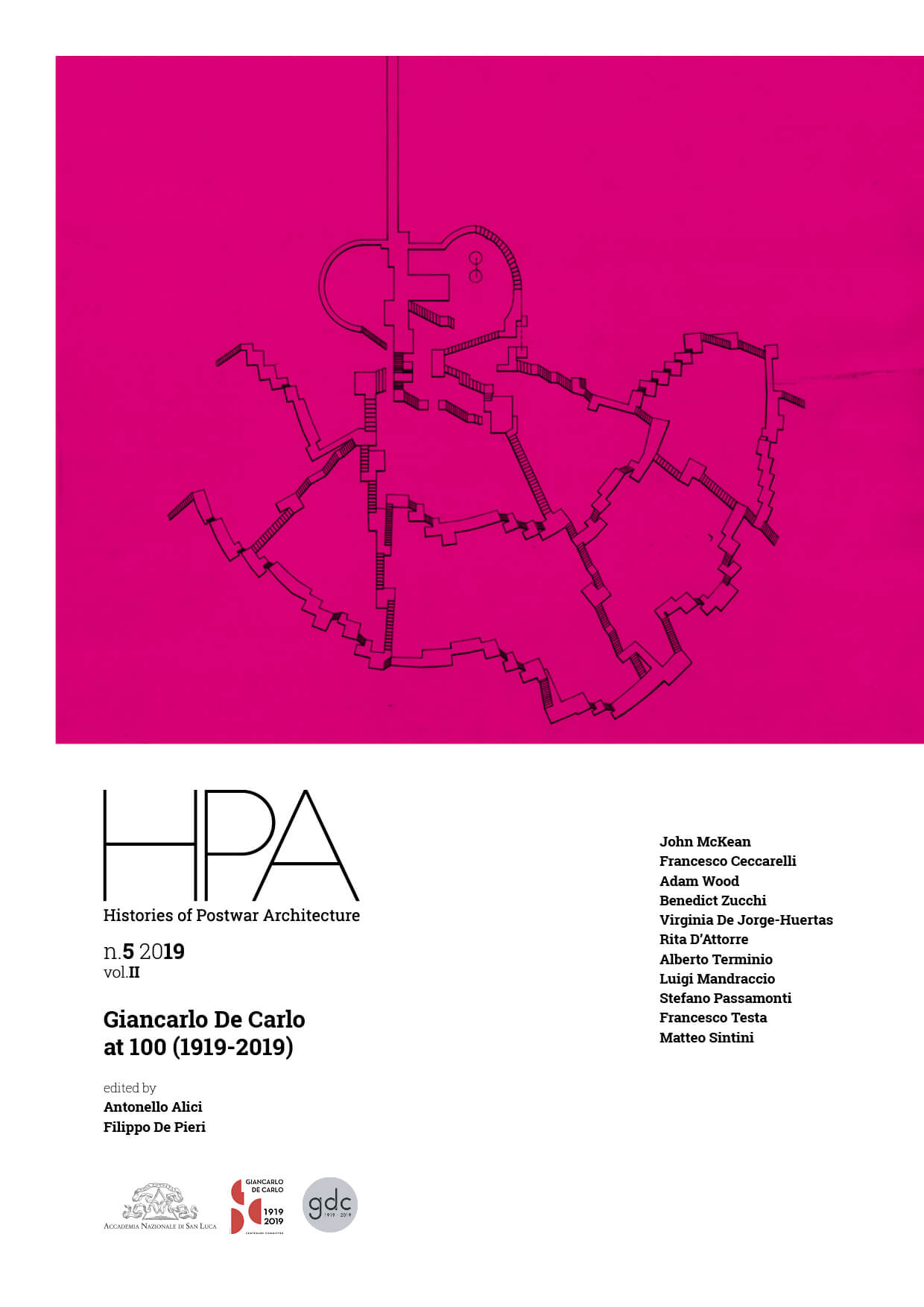 Downloads
How to Cite
Ceccarelli, F. (2019). A House in the Form of a City. Casa Ceccarelli in Bologna (1962-63). Histories of Postwar Architecture, 2(5), 49–63. https://doi.org/10.6092/issn.2611-0075/11192
License
Copyright (c) 2020 Francesco Ceccarelli
The copyrights of all the texts on this journal belong to the respective authors without restrictions. Authors grant to the journal a non-exclusive right to publish their work.
This journal is licensed under a Creative Commons Attribution 4.0 International License (full legal code).
See also our Open Access Policy.