Learning from Giancarlo De Carlo: Interview with Benedict Zucchi, by Antonello Alici
Keywords:
Anglosaxon sensibility, William Morris and Patrick Geddes, Simulating slow growth, Stamina, Commitment
Abstract
Giancarlo De Carlo's centenary had the merit of bringing the younger generations of students and researchers closer to the lesson of an extraordinary interpreter of 20th century architectural culture. An uncomfortable and controversial interpreter who has travelled through the seasons of the second half of the 20th century with tenacity and consistency, opposing every form of architecture distant from the experience and needs of society.
In a panorama of studies that up until now has been lacking, two of the most important monographs on De Carlo, capable of fully grasping his complexity and modernity, are by English authors. We interviewed Benedict Zucchi, who approached De Carlo during his studies at the faculty of architecture in Cambridge, and then further enriched his experience with a professional internship at his Milan office. About 30 years later, Zucchi confirms the value of that experience and clarifies De Carlo's affinity with Anglo-Saxon culture, but also the influence that his work continues to exert on British architects. Zucchi was able to exploit that experience in building his own professional career.
The relevance of the lesson of Giancarlo De Carlo is also evident in Zucchi's way of conducting the interview, with full lucidity of expression.  Retracing the salient highlights of his meeting with De Carlo is a way of allowing us to experience the stages of a journey of discovery of architectural design. Design intended as a discipline, as a slow process of adaptation to situations in continuous evolution and open to dialogue with the needs of its recipient. This is his precious legacy, left not only to students and young professionals, but also to the "public of architecture", a term very dear to Giancarlo De Carlo.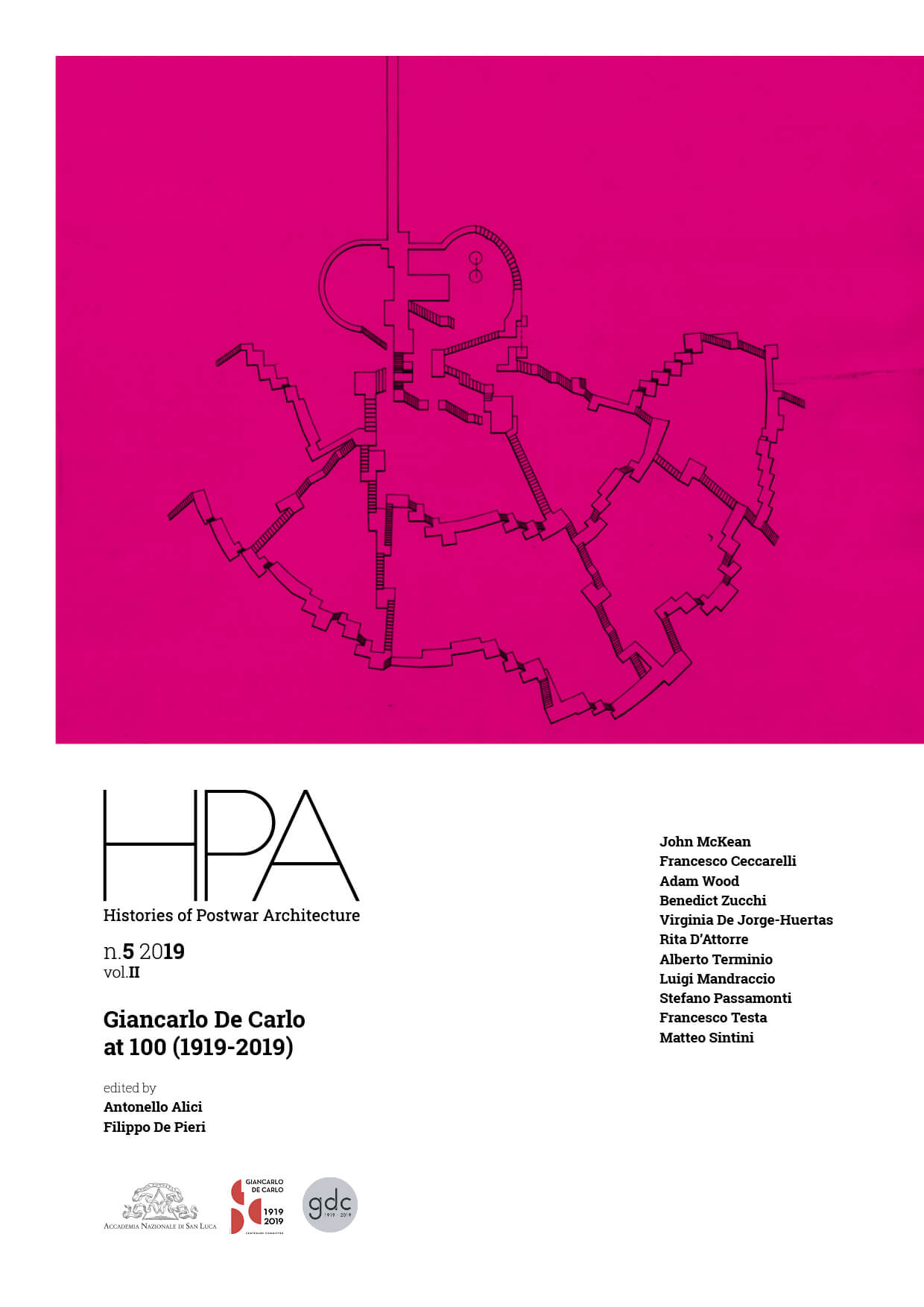 Downloads
How to Cite
Zucchi, B. (2019). Learning from Giancarlo De Carlo: Interview with Benedict Zucchi, by Antonello Alici. Histories of Postwar Architecture, 2(5), 76–88. https://doi.org/10.6092/issn.2611-0075/10862
License
Copyright (c) 2020 Benedict Zucchi
The copyrights of all the texts on this journal belong to the respective authors without restrictions. Authors grant to the journal a non-exclusive right to publish their work.
This journal is licensed under a Creative Commons Attribution 4.0 International License (full legal code).
See also our Open Access Policy.